Logistics
Intoform NewWave is a UK based company; however we operate on a global scale.
Intoform regularly provide equipment for events in Europe using our own in-house road transport. We have undertaken many events covering the whole of Europe; we have extended our network to deliver a worldwide service. Through experience in undertaking the worldwide events we have gained greater knowledge and understanding and developed skills to enable us to deliver a first class service.
Intoform are a member of the Road Haulage Association (RHA) and hold the international Licence of the CPC (Certificate of Professional Competence) to operate on a global scale.
All our global mobile events are delivered under the internationally recognised temporary export/import licence ATA CARNET which is governed by the British Chamber of Commerce
Countries we have worked in: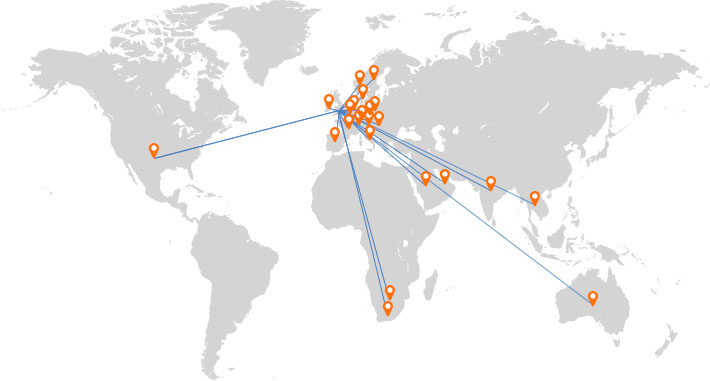 Europe:
Austria
Belgium
Czech Republic
Denmark
France
Germany
Holland
Hungary
Ireland
Italy
Norway
Poland
Spain
Sweden
Switzerland
International:
South Africa
India
Saudi Arabia
Thailand
Australia
USA
Botswana
United Arab Emirates